ABOUT LANFEST
LANFest is dedicated to empowering gaming communities and supporting charitable efforts by creating unique gaming experiences.
North Texas Food Bank
Best Friends Animal Society
Chicago COVID Relief Fund
Volunteers of Western Washington
Each chapter chooses a local charity to support!
Thanks to our participants and our sponsors!
We've raised:
$1,231,090
for charities across the United States.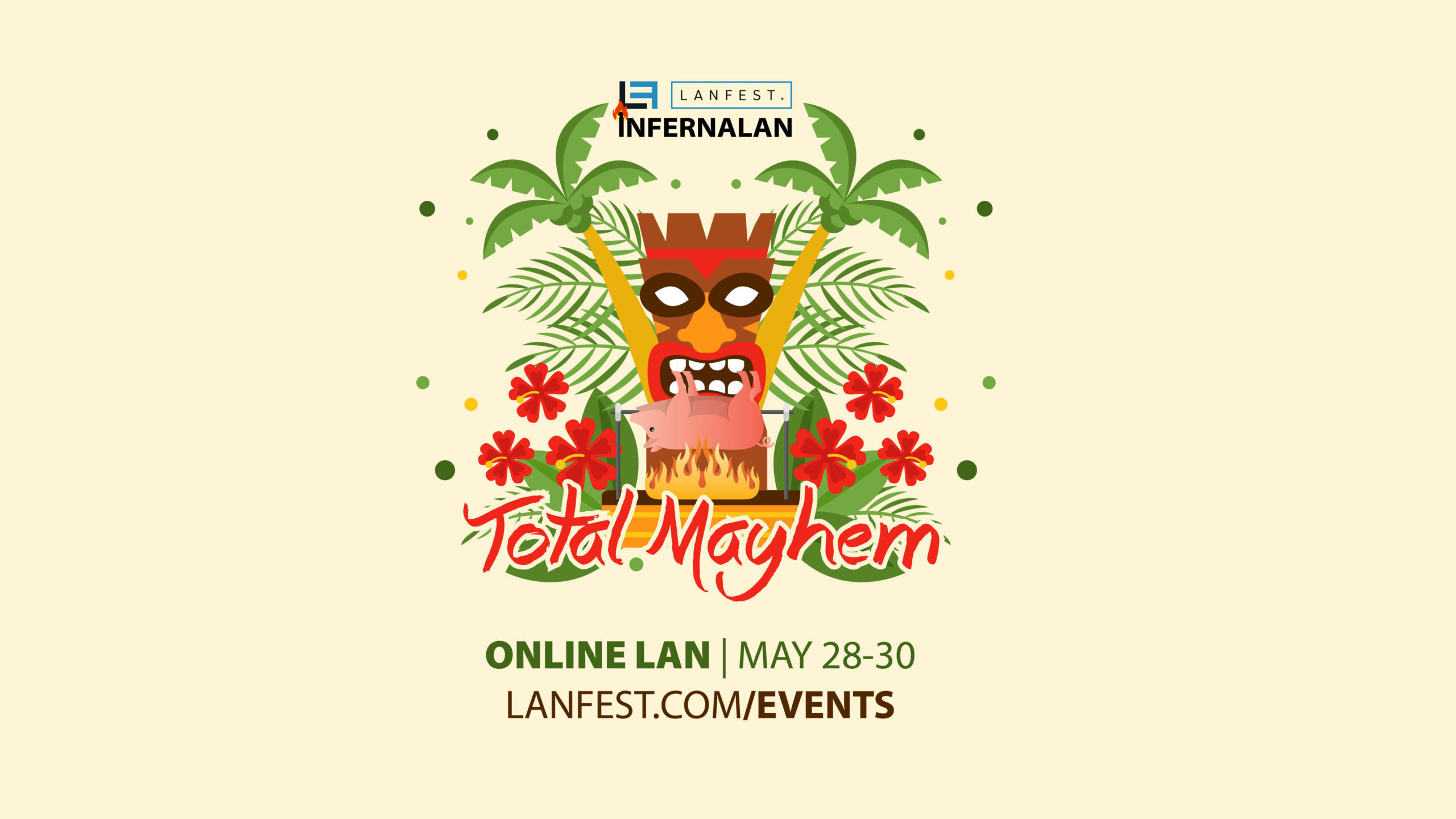 Staying safe doesn't mean we can't get together for gaming.  We're all gathering on our Discord server for a weekend of gaming, and helping to combat COVID-19 at the same time. Get your weekend pass today for the May 28th-30th event!  This will get you a raffle ticket and into as many tournaments as possible. Only a few of […]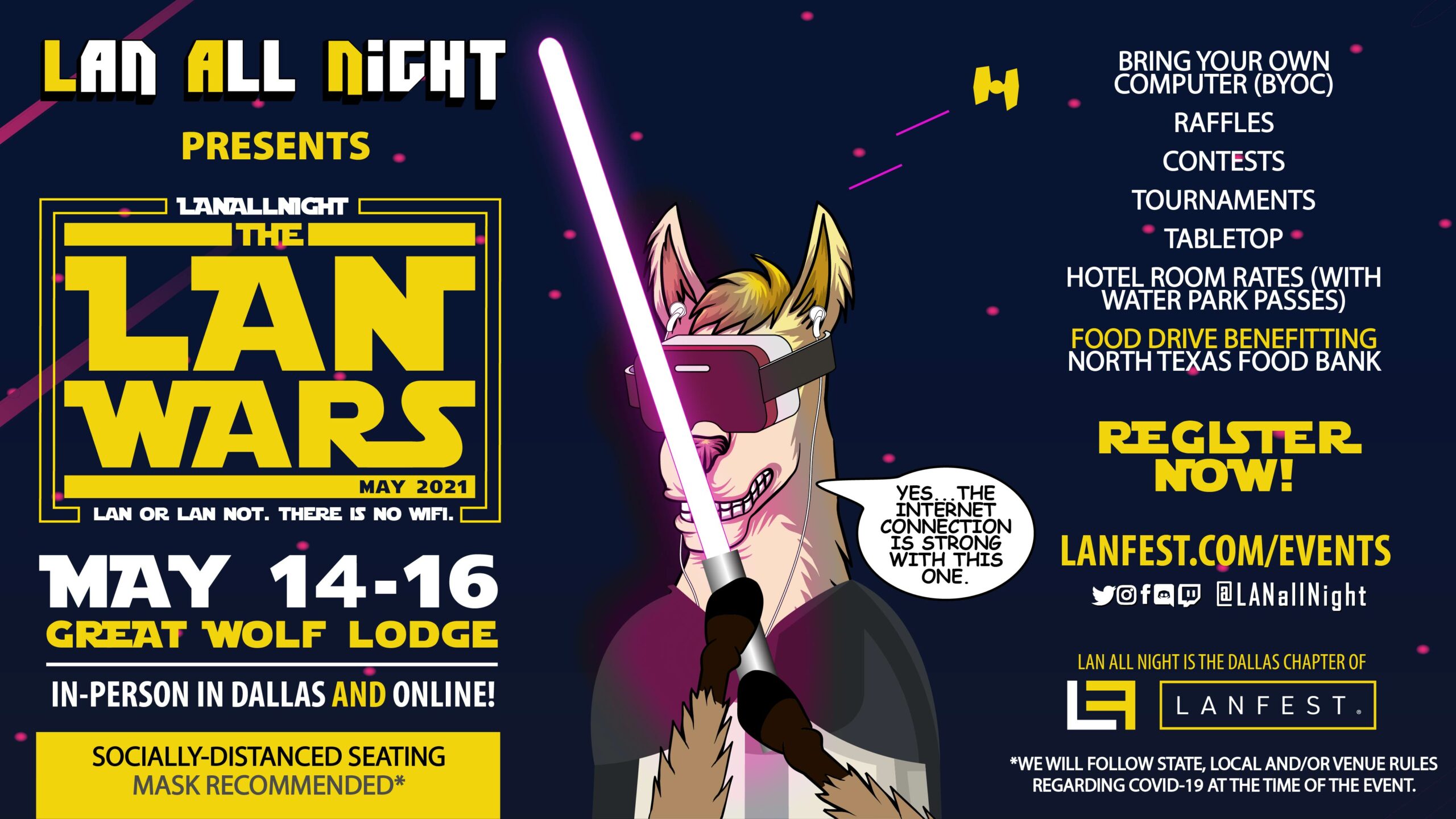 LAN All NIGHT Gaming Festival is holding their next in-person, socially-distanced LAN event May 14-16 at the Great Wolf Lodge in Grapevine, Texas benefiting the North Texas Food Bank. The event falls in between the holidays May the 4th Be With You (May 4) and Talk Like Yoda Day (May 21), so this event is […]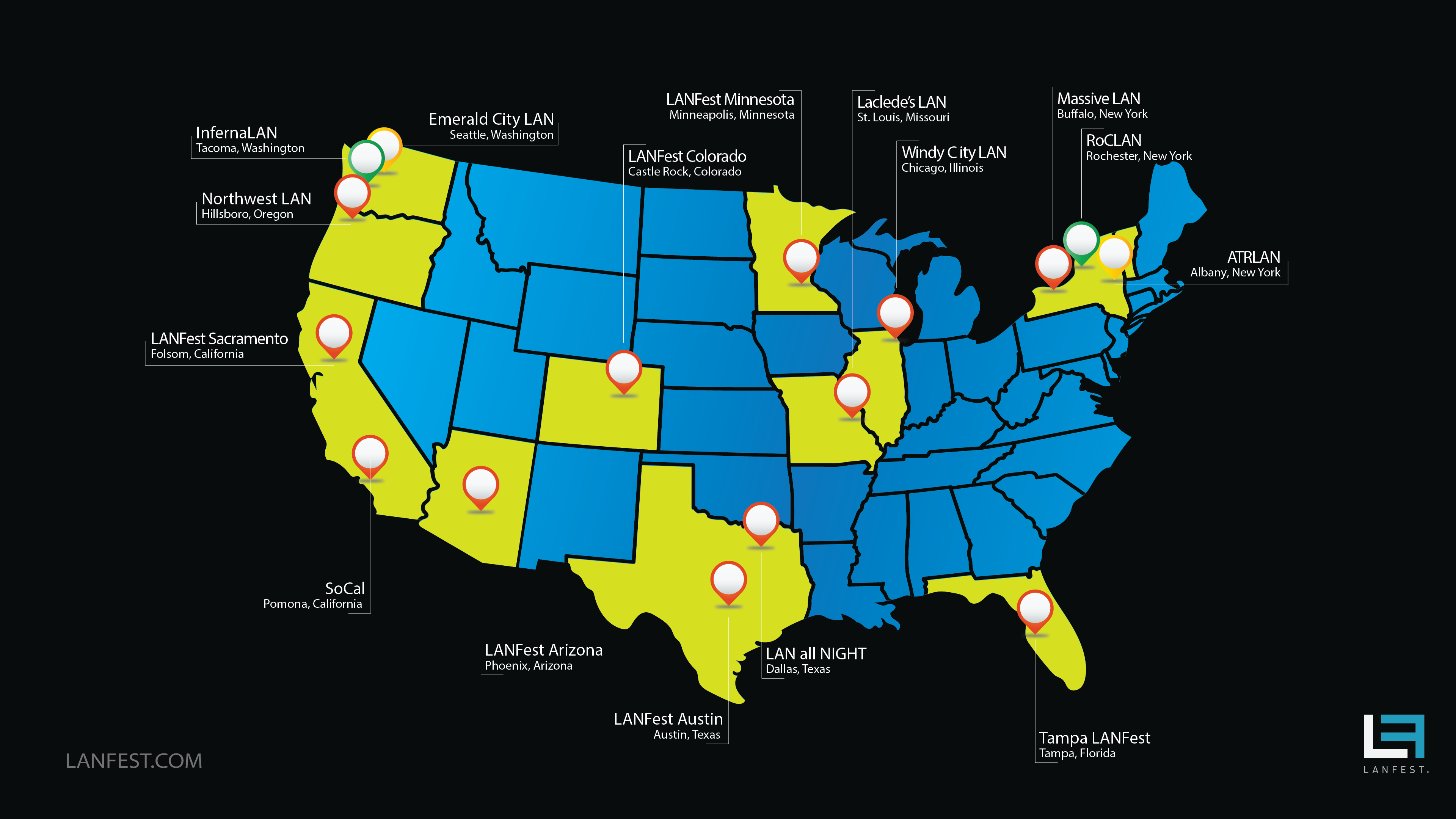 LAN parties are some of the best experiences you can have! You build new friendships and strengthen old ones. Find a LANFest chapter near you and join the fun!